Are you planning a remodeling for your home?
Are you looking for unique and timeless textures for your wall?
Adding different textures can drastically turn your basic wall into a focal point – a subtle yet most charming aspect of your home. The best part is there are a lot of different textures, finishes, colors, and styles to choose from when it comes to drywall texturing.
Each texture comes with its own set of uniqueness, advantages, and effectiveness. But the common aspect is all of them are just so beautiful. If you are someone who prefers highly stylized drywall surfaces; then this guide is for you.
Do You Want To Incorporate A New Texture Into Your Home, Or Simply Want To Modernize Your Boring Walls And Ceiling?

Read On Below To Find The Most Popular And Trending Drywall Textures In 2023! 
A squelch of color can quickly beautify any dull and boring wall and make your home look more inviting and warm. Of course, there are many other ways to remodel your home.
But if you are looking for something unique and ageless, texturing walls is where you can make a great difference between an expensive renovation and a smart renovation project! Texturing the drywalls is not only cost-effective but also represents a smart choice for a low-cost yet sophisticated makeover for any room.
Beautiful Wall Textures To Add Character & Charm To Your Walls
Knockdown Texture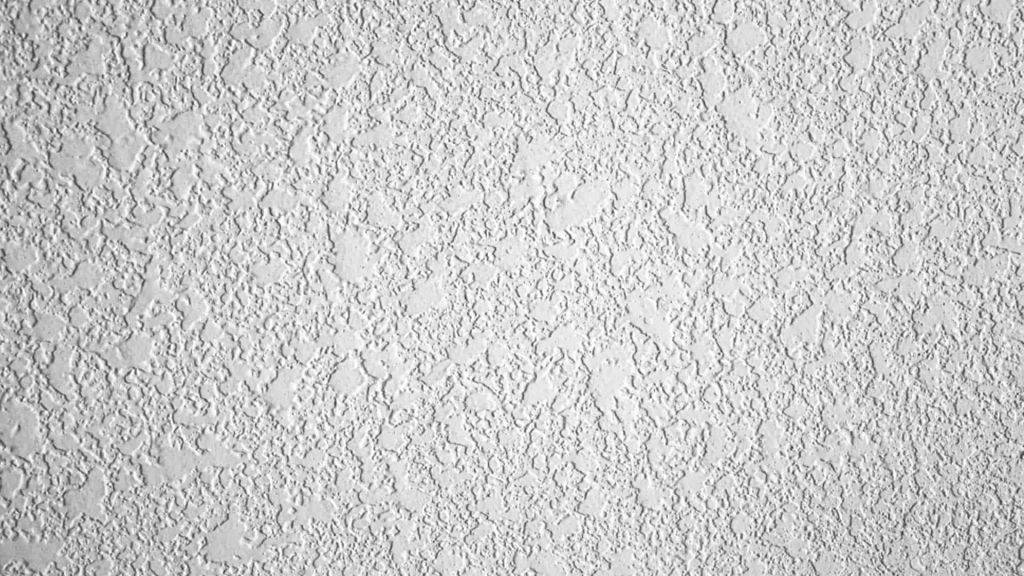 Perk up your dull and boring drywalls with the most DIY-friendly textures! Knockdown texture is one of the simplest and easiest most favorite rustic patterns for drywalls. Somewhat akin to stucco, this textured style works great in terms of improving interior appearance and practicality.
Even an amateur DIYer can achieve this look by simple methods of troweling, spraying, or rolling. Once the stalactite-like peaks are achieved, you can flatten them with a knockdown knife. Plus, the attention-grabbing damages & spots on walls can easily be concealed.
Comb Texture
Another popular classic wall texture, especially found in American homes, the comb is the method of adding naive yet visually pleasing patterns to the leaden walls.
With the comb-like tool, you can easily create shapes, lines, and patterns with abstract and erratic widths for a more tasteful and sophisticated look.
If you are someone who loves stylish appearance for walls, then this texture is for you. If properly done, this texture can turn your plain walls into a piece of art. Comb texture also helps to disguise wall imperfections.
Popcorn Texture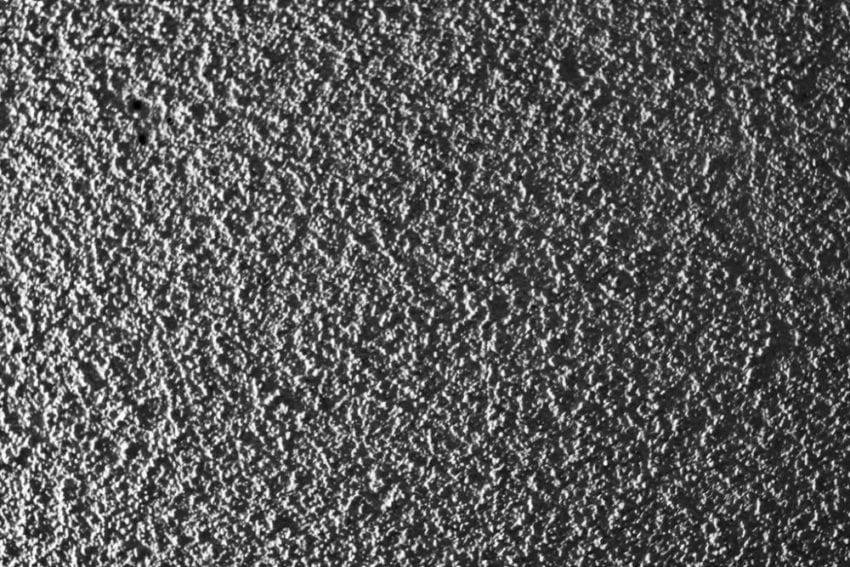 Being in limelight since the mid-20th century, popcorn wall texture is often applied to smooth surfaces for achieving a more fashionable and modern appearance.
This texture works excellently at hiding the bumps and imperfections of the wall and can also engross sound passing between the wall and the floor.
Plus, it is also ideal for creating high crests and low glades on the walls. Being the inmost and premier wall texture of all, it is also the most delicate one to perform. It's cheaper and easy on the pocket than other wall texture methods.
Orange Peel Texture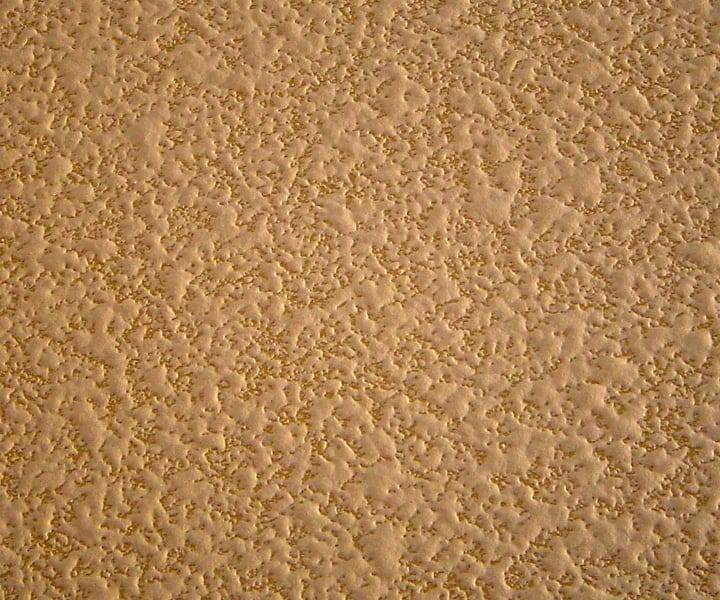 Orange Peel texture is one of the trending texture styles for drywalls. It is also the best option to create statement walls, without spending a fortune.
You can easily hide all the bumps and damages to the wall with the tiny and outsized ovals and circle patterns on the walls. It helps you achieve a more eye-catching and elegant appearance.
Soft to the feel and pleasant to look, orange peel works well for both the ceilings and walls. However, you need little time for practicing to achieve this texture at its best.
Swirl Texture
Swirl drywall texture has been around eastern and mid-west United States for eras. As the name suggests itself, the name implies, it is the method of creating swirled outlines of half circles across the walls for achieving a striking wall finish.
This particular texture gives your walls a more startling and embellished look compared to other textured finishes. Ordered Swirls, Random Swirls, Sand Swirls, and Brushed Pearl are few popular types of patterns you can achieve through this textured style. However, you are recommended to hire professional renovators for the best results.
Slap Brush Texture
Slap Brush texture is popular for adding warmth, character, and uniqueness to the walls and cozying it up. Also known as Stomp Brush, Crows Foot, or Stipple, it is the most timeless texture style for dismal walls. Slap brush texture, if properly done can give your walls a sunburst or fan-like effect.
Simple by overlying the trudge patterns more or less, different patterns on walls can be achieved. If you want to add an abstract and eccentric charisma to any room and make it look more eye-catching, then this will be your best pick.
Spanish Lace Texture
Spanish Lace texture is one of the oldest texture styles for walls. With a lit bit more effort, you can achieve a unique, individual, and striking look for your boring unadorned drywalls.
Many visually appealing patterns can be drawn on the wall with the method of lace texturing. It is great for hiding the blemishes and marks on the wall. However, Lace texture needs a good amount of effort and time to be applied on walls. Because it is one of the most artistic yet intricate methods, professional help is recommended.
Let Greenberg Design Help You!
Want to add new life to your dull, boring walls?
Want to try any of the above-mentioned drywall textures?
Let Greenberg Designs help you create the most eye-catching drywalls ever! We have a whole range of trendy, cool, inspiring, and timeless wall textures that can add life to any drywall and improve the aesthetic appeal of your entire home.
We have a pool of handpicked and professional architects, innovators, designers, builders, and construction specialists onboard at your disposal. They are available 24/7 to guide you through the most trending textures for drywalls.
To learn more about us, visit our website https://greenberg.design/! 
Or you can directly call us at 1(844) 333-5545 or send us an email at [email protected] for a quicker response.